Angel Aesthetics team is dedicated to offering unparalleled expertise in cosmetic procedures. We take a genuine commitment to staying current on all trends and innovations in non-invasive aesthetics. By tailoring our services to each individual and taking the time to hear out their concerns, we are able to assist them in achieving their aesthetic goals.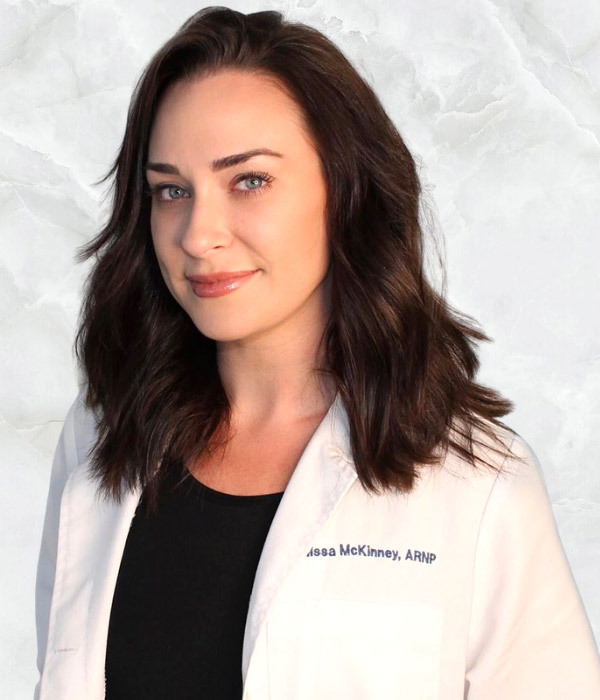 Melissa Mckinney ARNP DNP
Melissa is a Board Certified Nurse Practitioner specialized and Master Trained in Aesthetics/Cosmetic Dermatology as well as Urogynecology.
She received her Masters at Drexel University in Philadelphia, Pennsylvania then went on to receive her Doctorate at the University of Florida. 
She specializes in advanced rejuvenation with PDO Threads, Lip Rejuvenation and Augmentations, Mini Neck and Liquid Face Lifts, Advanced Botox, Microtox (Baby Botox), Dysport, Xeomin, Dermal Fillers, Hand Rejuvenation, Non-surgical BBL / Sculptra Butt Lift, Sculptra and Hyperdiluted Radiesse body sculpting and skin rejuvenation, AquaGold, AnteAgeMD/Procell MD, Morpheus8, Votiva Therapies, Femilift, CO2 resurfacing, PRP Therapies and Hair Restoration, Exosomes Stem Cell Therapies, Weight loss and Hormone Replacement Therapies as well as many other aesthetic, contouring, anti-aging therapies, and procedures. 
Monica is a dedicated experienced Medical Aesthetician here at Angel Aesthetics of Fort Lauderdale. With a passion for skincare and a commitment to enhancing your natural beauty, she is here to provide you with personalized treatments that leave you feeling refreshed and confident.
Her journey in the field of medical aesthetics has been driven by a deep fascination with the intersection of science and beauty. She holds a Bachelor of Arts degree from the University of Alabama (roll tide!). She is continuing her education into phlebotomy and has undergone extensive training in advanced skincare techniques. Her goal is to stay at the forefront of the industry, continually updating her skills and knowledge to offer you the latest and most effective treatments.
Whether you're seeking solutions for acne, aging, or simply want to rejuvenate your skin, she will work closely with you to develop a customized treatment plan that aligns with your goals and concerns.
Ms. Lopez is a seasoned veteran in the beauty world, having been with Angel Aesthetics now for a decade, her knowledge is unmatched! She provides an experience like no other. Ms. Lopez is your personal beauty concierge. From the moment you make your appointment, walk though our door, Ms. Lopez is there to assist you through our consultation, while understanding and anticipating every clients needs, questions and goals.
Ms. Lopez is your highly organized professional leader with a passion for health, wellness and beauty.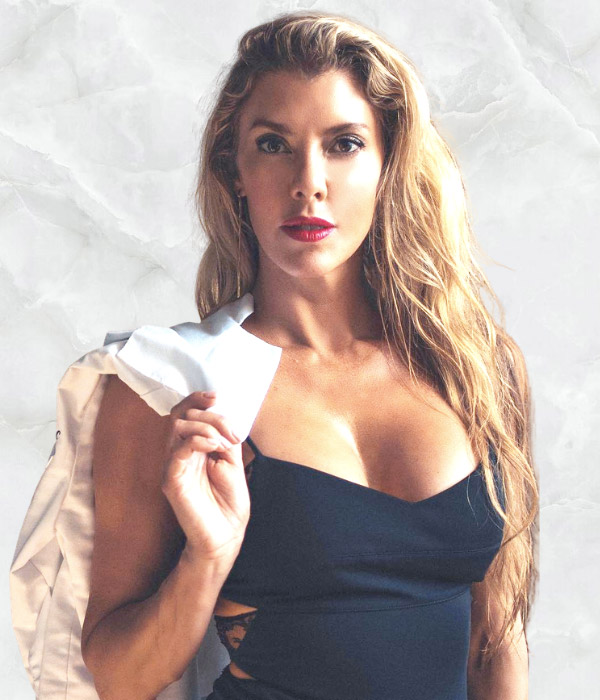 Danielle G. Angel, PA-C was a globally renowned board certified Physician Assistant and a leading expert in this highly specialized field of Aesthetic Medicine and Anti-Aging treatments. Ms. Angel's acclaimed expertise included master level injectable techniques, skin tightening technologies, multi level laser modalities, nonsurgical facelifts, body contouring, wellness and skin care specialist.
Danielle G. Angel, PA-C was a recognized industry leader in Aesthetic and Anti-Aging medicine.
Danielle will be loved, missed and always in our hearts..